Neteller is an e-money/e-wallet service. It can be used to pay merchants, and also for transferring money from one personal Neteller account to another. You can receive transfers from merchants into your Neteller account, e.g. gambling wins or trading proceeds.
The Net+ Prepaid MasterCard makes it easy and cost effective to use Neteller funds offline, but other withdrawal options are also available.
Neteller is provided by Optimal Payments PLC, a publicly traded company based in Isle of Man and regulated in the United Kingdom. Optimal Payments PLC is also the provider of the NETBANX gateway.

Using Neteller
Depositing money into your Neteller account
Neteller accepts a long row of deposit methods. Exactly which ones that are open to you will depend on geography. When you are logged in to Neteller, you can view a list of the options available in your region.
The cost for depositing money into your Neteller account will depend on which method you use. Examples of methods that are free are Trustly, Euteller, Giropay, iDeal and online bank transfer. Of course, gaining access to any of these methods might require a fee. For example, in order to make a international bank transfer from your online bank you need to have an online bank account in the first place, and that might come with an annual fee.
Paying with Neteller
Paying with Neteller on merchant sites is free of charge. When it is time to make the payment, simply select Neteller as your payment method and follow the on-screen instructions.
Money transfer
Transferring money from your Neteller account to someone else Neteller account is free of charge.
Sign in to your Neteller account and select Money Transfer.
Enter how much money you wish to transfer and in which currency.
Enter the recipient's email and country.
You can leave a personal message to the recipient if you want to, but this is not mandatory.
Complete the transfer.
Both you and the recipient will receive email conformations.
If you make a transfer to a person who has no Neteller account, the person will receive an email that explains that you are trying to transfer money to them and that they need to sign up with Neteller to receive them. There will also be instructions about how Neteller works and how to sign-up.
Withdrawing money from your Neteller account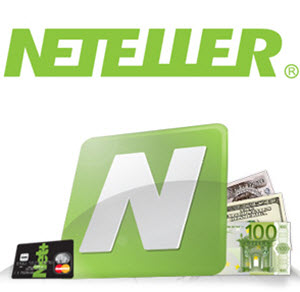 Just as with deposits, the methods available for withdrawals will depend on geography and you can find a list of your options when you are logged into your Neteller account. The fee associated with a withdrawal vary from method to method. One of the cheapest alternatives is to get a Net+ Prepaid MasterCard. Other available (but more expensive) options are bank transfer and check.
The Net+ Prepaid MasterCard has no annual fee nor dormancy fee. The first virtual card is issued free of charge. The cost of having a physical card sent to you is 13 USD. You can withdraw up to 3,300 (or equivalent) from ATMs. The cost of each ATM withdrawal is 6 USD. Using the Net+ Prepaid MasterCard to pay for things is fee free.
Other information about Neteller
Neteller was created in Canada in 1999. It has been based in Isle of Man since 2004.
Neteller has an e-money record with the Financial Conduct Authority (FCA) of the United Kingdom and Optimal Payments PLC is listed as on Authorized Electronic Money Institution. The FCA requirements stipulates that the company must keep customer funds in separate trust accounts and not mingle them with company funds.
Neteller does not offer any credit.
Neteller accounts can be set up in 15 currencies: AUD, BGN, CAD, DKK, EUR, GBP, HUF, INR, JPY, MXN, NOK, PLN, RON, SEK, and USD.
Neteller allows transfers to and from gambling sites. (In some countries however, customers are not allowed to carry out such transactions because of national gambling laws.)
Having a Neteller VIP account gives you lower fees, plus several other benefits.