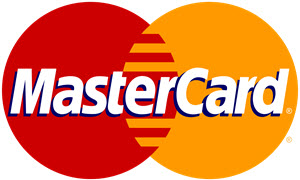 MasterCard Worldwide is a United States-based financial service corporation that offers MasterCard and Maestro branded credit cards, debit cards and prepaid cards.
MasterCard's principal business is to process transactions between card-issuing banks (or credit unions) and the banks of the merchants that accept MasterCard payments. MasterCard operates Banknet, a global telecommunications network using the ISO 8583 protocol. The main hub for this network is located in Missouri.
The main different between MasterCard's Banknet and Visa's rivaling network is that Banknet is an edge-based peer-to-peer network, where a single failure can not isolate a large number of endpoints. Visa's network is instead a star-shaped system where all endpoints terminate at one of several main data centers where transactions are processed in a centralized manner.
MasterCard is a public company trades as MA on the New York Stock Exchange. The company has its head offices in Purchase, New York State, USA and in O'Fallon, Missouri, USA.
Credit MasterCard
With a MasterCard credit card, you receive a bill once a month. If you pay the bill in full on time, you will not be charged any interest.
Debit MasterCard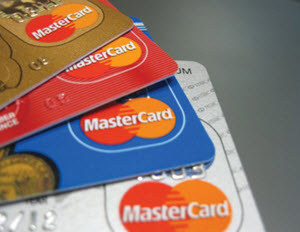 When you pay with your debit MasterCard, money is transferred from the account linked to the debit card. It is simply a way of giving you electronic access to your own bank account. Since the money is transferred automatically, there are no bills to pay.
Debit MasterCards can be used both for point of sales transactions and to withdraw money from ATM:s. Many banks and other financial institutions issue debit MasterCards to their customers instead of producing their own ATM cards.
There are several types of debit MasterCards available, such as Standard, Enhanced and World.
Maestro
Maestro is MasterCard's main brand for debit cards and prepaid cards within the European Union, but it is also available for customers in other countries. In the European Union, Maestro does not require electronic authorization. In other parts of the world, Maestro will typically require electronic authorization where information is sent from the point-of-sale to the issuing bank and the bank responds by affirming or declining the transaction. In the United States, Maestro is a PIN-based debit card and has no chip.
Maestro was introduced in 1992 and is now accepted at roughly 15 million point-of-sale establishments.
Mastercard Contactless
With MasterCard Contactless (formerly known as Paypass), the card holder can make a payment by simply tapping the card on a point-of-sale terminal instead of inserting the card or having it swiped. Having the card within an inch or two of the contactless symbol on the terminal is usually enough.
In 2011, Google and MasterCard launched the Google Wallet, and Android app that makes it +possible to use ones mobile device instead of a plastic card when tapping a point-of-sale terminal.
In addition to cards and mobile devices, MasterCard Contactless has also been integrated into key fobs. MasterCard Contactless uses an embedded computer chip and hidden radio frequency antennae, built following the industry standard ISO 14443 for radio frequency communications.
You do not need to sign or PIN for purchases of $50 or less. For larger purchases, the merchant will normally require your signature or PIN.
Direct Express Debit MasterCard (prepaid debit card)
Direct Express Debit MasterCard is a prepaid debit card developed by MasterCard, Comerica Bank and the U.S. Treasure Department. Through the Direct Express Debit MasterCard, the federal government can issue payments (such as welfare) to people who do not have bank accounts.
Executive Club Multi-currency Cash Passport (prepaid debit card)
Executive Club Multi-currency Cahs Passport is a prepaid debit card that can be loaded with up to seven different currencies at the same time: EUR, GBP, USD, CAD, AUD, NZD and ZAR. It is offered jointly by MasterCard and British Airways.
QkR
QkR is a mobile payment app developed by MasterCard. With QkR, you can order products and services through your smartphone and charge the payments to your credit card. An internet connection is required. The QkR was developed for large scale events, such as concerts and sport events, where people can use the QkR to order from a concession stand menu and have the products delivered to their seats.
Access
Access was a credit card brand established by a consortium of banks in the United Kingom. In 1996, Access was taken over by MasterCard. The brand Access is nowadays used on some of MasterCards products, such as the PayPal Access card and the Access Prepaid Worldwide card.
Cirrus (interbank network)
Cirrus is a global interbank network operated by MasterCard Worldwide, linking MasterCard, Maestro and Diners club to over 1 million ATM:s in nearly a hundred different countries. Cirrus can handle both credit cards, debit cards and prepaid cards.
Worldwide, many banks use Cirrus as their international interbank network alongside with either the Visa PLUS ATM network or a proprietary network, or both.
Background
In 1966, the Interbank Card Association (ICA) was formed by the United California Bank, Wells Fargo, Crocker National Bank and Bank of California. Together with Marine Midland Bank, ICA and its founders created Master Charge: The Interbank Card.
In 1968, a strategic alliance with Eurocard gave Master Charge: The Interbank Card access to the European market while the Eurocard could use the Master Charge network for their activities in the USA.
In 1969, First National Bank joined the Master Charge project and merged their Everything Card with Master Charge, giving the Master Charge a boost within the United States.
In 1972, the Access card system for the United Kingdom joined the Master Charge – Eurocard alliance.
The somewhat cumbersome name Master Charge: The Interbank Card was changed to MasterCard in 1979.