Visa Inc. is a United States-based financial service corporation that offers VISA-branded credit cards, debit cards and prepaid cards. Visa Inc. operates the Plus ATM network and the Interlink EFTPOS point-of-sale network. Visa Inc. does not actually issue the cards or extend credit, they simply work together with banks and other financial institutions that do these things. VISA-branded cards are accepted in many countries worldwide and in 2009, Visa's global network (VisaNet) processed 62 billion transactions.

Visa Inc is a public company traded as V on the New York Stock Exchange. The company is headquartered in Foster City, California, USA.
Visa Europe is a separate membership entity and the exclusive licensee of Visa Inc's trademarks and technology in Europe.
Visa credit card
With a Visa credit card, you receive a bill once a month. If you pay the bill in full on time, you will not be charged any interest.
Visa debit card
When you pay with your Visa debit card, money is transferred from the account linked to the debit card. It is simply a way of giving you electronic access to your own bank account. Since the money is transferred automatically, there are no bills to pay.
Visa debit cards can be used both for point of sales transactions and to withdraw money from ATM:s. Many banks and other financial institutions issue Visa debit cards to their customers instead of producing their own ATM cards.
Visa Electron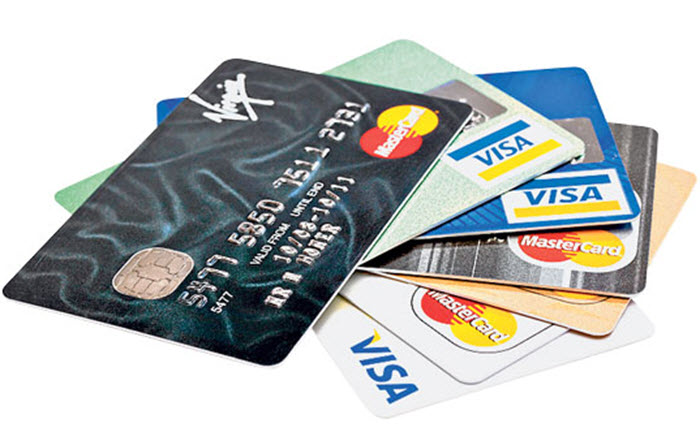 Visa Electron is a debit card introduced in 1985 as a sister card to the Visa debit card. With Visa Electron, all the funds must be available at the time of transfer (no overdraft). Offline terminals will normally not accept Visa Electron since they can not check if funds are available or not.
Visa Electron is available in most of the world, with a few notable exceptions, such as United States, Canada, Australia and Ireland.
Visa prepaid card
A Visa prepaid card is a stored-value card. The card is not linked to any bank account and you will not receive a bill. You pay in advance, when the card is purchased.
Visa Buxx
Visa Buxx is a prepaid card (stored-value card) intended for teenagers. Launched in 2001, it was marketed as a card that enables parents to provide their child with a Visa card that has no line of credit or even possibility of overdraft. The account must be set up by an adult and the child must be at least 13 years old. The Visa Buxx card can be loaded online as well as over the phone.
Visa PayWave
Visa PayWave is a contactless payment technology introduced by Visa in 2007. With this technology, card holds only need to wave the card in front of the PayWave payment terminal. There is no need to swipe the card or insert it into any device.
V PAY
V PAY is a debit card from Visa Europe. The V PAY is a SEPA-compliant chip & pin based debit card. (SEPA = Single Euro Payments Area. This is a payment-integration initiative from the European Union with the aim of simplifying bank transfers denominated in euro.) V PAY was first launched in France and Greece in 2005, and its usage has since then expanded throughout Europe. By 2010, 14 million V PAY debit cards had been issued.
Visa Checkout
Visa Checkout is an online payment system for buyers that wish to refrain from sharing card details with retailers. Visa Checkout premiered in Europe (France, Spain, Poland and the United Kingdom) in 2013. To make a purchase online using Visa Checkout, you simply enter your username and your password.
Background
In 1958, Bank of America (BofA) launched the BankAmericard credit card. They did this by mailing out 60,000 BankAmericard to Fresno residents that had not applied for them. At this point in U.S. history, revolving credit accounts were common but each credit was with a specific merchant. This meant that the average middle-class family would have several separate bills to pay each month to various merchants. The idea behind the BankAmericard was to create a card that could be used with all merchants, cutting the number of bills down to one. Also, the BankAmericard came with a line of credit that allowed the user to refrain from paying the bill in full at the end of each month. This distinguished the BankAmericard from charge cards such as Diner Club.
After the initial release in Fresno, Bank of America continued by mailing out cards to San Francisco, Sacramento and Los Angeles. By October 1959, over 2 million BankAmericards had been mailed and the credit card was accepted by approximately 20,000 merchants.
The original plan had been to only offer BankAmericards in California, but in 1965 Bank of America took another course and started entering into licensing agreements with banks outside the state. (Bank of America could not legally expand outside California due to federal restrictions. This is why the licensing agreements were necessary if they wanted people residing outside California to use the BankAmericards.) In the late 1960s, Bank of America began entering into licensing agreements with banks outside the United States.
The practice of sending out unsolicited BankAmericards continued until 1970 when it became illegal within the United States. In that same year, Bank of America gave up control of the BankAmericard program in the United States but remained in charge of the program for non-US licensees. In the United States, the various issuer banks took over and the corporation National BankAmericard Inc. (NBI) was formed. Two years later, the International Bankcard Company (IBANCO) was formed to mange the non-US BankAmericard program.
In 1975, the name Visa was adopted. The idea was to use a name internationally that was free from associations to Bank of America. NBI adopted the name Visa USA while IBANCO became Visa International.